You remember when I got an iPhone for my birthday in April? No? Go check it out. I created my own lyrics for the occasion. I had been wanting one for a while and finally Verizon offered it and I broke down Ryan's will. (Wife of the year.)
And can I be honest? It's all I hoped for and more. You may think I'm being dramatic, but I'm not kidding when I say that it has revolutionized my life.
(I'll wait while you gag.)
I'm considering getting an iPhone tattoo on my hand to profess my undying love. Just kidding. But that would be funny, right? Then, it'd always be on me. (Like it isn't anyhow. As an aside – I used to lose my phone on a daily basis. I've only lost my phone once in the past three months. That's totally a record.)
Anyhoo, the best part of the iPhone (besides the access to the Internet – and most especially Google – at any time) are the apps. If you get an iPhone and don't use the apps, you so crazy.
So, since I'm nowhere near an expert, I thought I'd share my top five free apps so far and ask for your recommendations. I started out my app search by posting on Facebook and Twitter asking for recommendations, and several of these came out of those conversations. Several others were ones I found on my own.
While I have purchased some apps, I'm sticking to my favorite free apps. Everyone loves free, right?
So, here we go… my favorite free iPhone apps to date.
1. All Recipes (Free)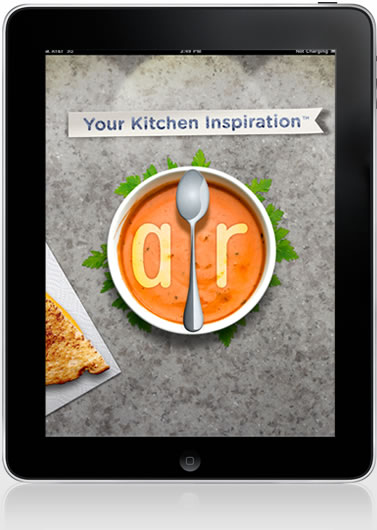 The recipe spinner rocks my world. Since we've been trying to use up food in the freezer/pantry, I've been using this a lot. You can search by ingredient, way to cook (slow cooker), etc.  And, it's free, so you cannot go wrong. I've used a couple other recipes apps, but this is, by far, my favorite and the easiest to use.
2. Sherwin-Williams Color Snap (Free)


If you are into paint, you must download this app. My favorite feature – you can snap a photo of anything and find the closest color to parts of the photo. Never stand paralyzed in the paint aisle again. Freedom!
3. Pinterest (Free)


The newest update to the Pinterest app is better than ever. I've been using Pinterest since last September, but it's getting bigger and better every day. And the app makes finding great inspiration easy. This is my favorite app to kill time when I'm bored. (Yes, sometimes I get bored.)
4. Errands (Free)
If you are a list-maker, this free app is for you. I like it because you can create check lists and cross things out as you complete them. I use it for grocery lists, to-dos and more. You can create as many lists as you'd like. Super handy.
5. Pandora (Free)
I like Pandora on my computer. I love Pandora on my iPhone. I have several stations set up depending on my mood. And I especially that you get tons of variety and very few commercials. I even hook it into my car for drives. I've found so many great songs I never would have heard without Pandora. And I love that you can easily buy the songs through iTunes when it suits you.
So, those are my current picks. I use lots of other apps, too. But these are the ones that have risen to the top of my list and get used often. (I left out the obvious players like Twitter, Facebook, Flickr and Words with Friends.) Obviously, I've not been compensated by any of these companies. I just like the apps and thought someone may like my honest reviews.
Tell me, what are your favorite apps on your smartphone?
Did you like this post?
We'd love to send you more inspiration and encouragement for your home. When you sign up below, we'll send you our free guide to save thousands on your next home project. Because your home shouldn't own you.