I have a pretty good idea of how I want our new dining room to look. I've been really digging all the yellow I've been seeing on the web lately, so I was hoping to bring some yellow into the dining room of the new house.
Nothing crazy, just something to brighten up the dark upper walls and make it a little less formal and more… well… sunny.
So, when Jen and I hit IKEA, we also took a detour to Crate & Barrel (love). And of course, I fell in deep love with some curtains.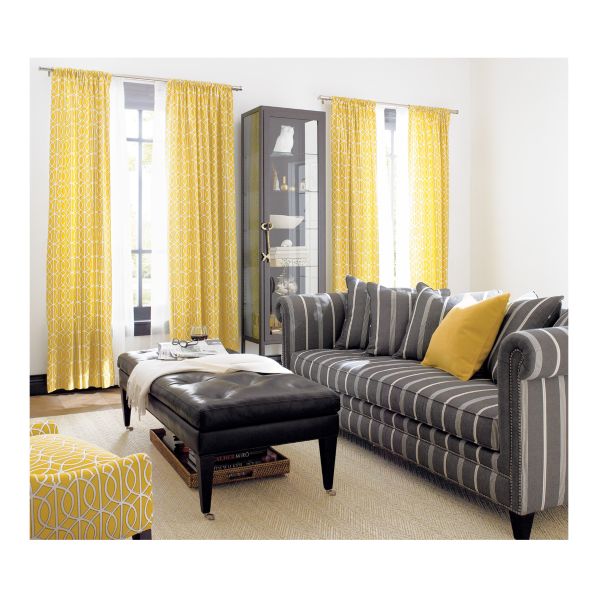 The
Bella Porta Citrine curtains
, to be exact. Have you seen these beauties in person? They really aren't done justice in a photograph. They are pretty, still a little traditional and just so darn perfect. I like that the yellow isn't the blindingly primary color, but not mustard either. The grey details are a nice tie-in to the walls.
So, I wanted them. Right then. Get into my cart, now. Jen can attest that I was beside myself about them. Until I checked out the price tag.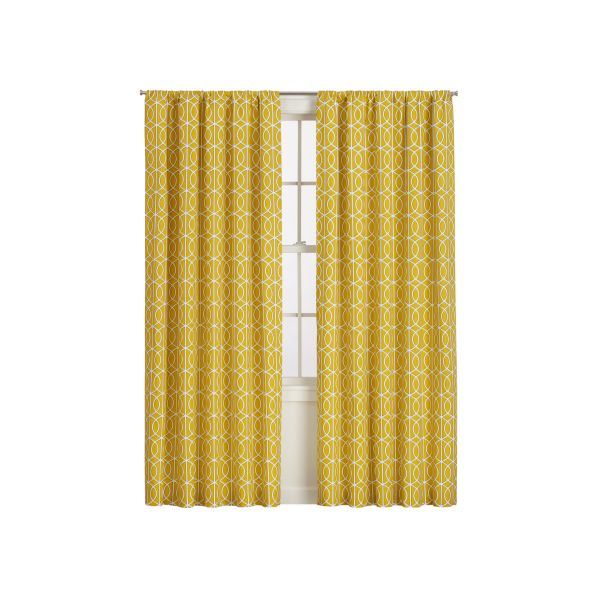 $139/panel. I need four of them. That's nearly more than we spent on the windows themselves. Crazy. I may have cried inside.
So, I walked away. Even though I was silently telling myself that all the money I spent on cabinets at IKEA could go towards these curtains. (This is Kim math in action.)
But, when I got home, I immediately got to googling. And what to my eyes should appear, but Dwell Studio Bella Porte Citrine home decor fabric at fabric.com. For $16/yard. 
So, I could make each panel for less than $45/panel. While it's no steal by any stretch, I can kind of justify it.
What do you think? Worth it?
Did you like this post?
We'd love to send you more inspiration and encouragement for your home. When you sign up below, we'll send you our free guide to save thousands on your next home project. Because your home shouldn't own you.