In real life, I'm not very lucky. When I try to call into the radio station, I don't get through. When I put my name in a drawing for a prize, I never win.
The only exception is when I won New Kids on the Block tickets. (But, I'm pretty sure I was the only person to enter… the drawing was at a business luncheon. Kind of a strange place to give away tickets, but it was good for me. ;))
But, here in Internet-land, I've been pretty darn lucky. I don't enter lots of giveaways, but when blogs I follow have giveaways, I'll enter.
And, lately, I've been raking in the winnings. 😉 I'm so excited about it all.
First, I received these little Le Creuset measuring cups from my friend Rachael at Mrs. Adventure. I've been using them for a little while now, and they are perfect. They are actually silicone, which makes them flexible and great for sugar and flour and such.
Then, my friend Michael from Old World Charm had a giveaway for baker's twine and homemade jam. Ummm….. yeah!? I won! The baker's twine is so beautiful, I don't know if I can use it. It's wound on vintage spools. Right now, they are feeling right at home in a blue Ball jar on the kitchen counter.
And, last but most definitely not least, I won a pass for The Creative Connection Event from Where Women Create. If you aren't familiar with The Creative Connection Event, it's a conference for women interested in creative endeavors. Ryan and I had actually talked about me going prior to winning, but several things stood in the way. However, when I won, I just knew it was meant to be. I'm going to be heading up to Minneapolis with a blog buddy in September for Thursday and Friday classes, panels and more.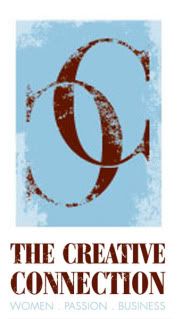 If you are interested, check out the Web site. You will be hooked. I'll be taking the felted ornaments class with Betz White (the author of Sewing Green, from here and here). I'm also signed up for the retro kitchen quilting class with Camille Roskelley. Then, *drumroll* I'll be attending the dinner on Thursday night with featured speakers Amy Butler and Mary Jane Butters! So excited, I can hardly stand it.
Thanks so much to Rachael, Michael and Where Women Create for these lovely giveaways. You have made this girl feel lucky!
Have you won anything lately?
Did you like this post?
We'd love to send you more inspiration and encouragement for your home. When you sign up below, we'll send you our free guide to save thousands on your next home project. Because your home shouldn't own you.