Tomorrow may or may not be my 25th birthday (it may). So that means I'm halfway to 50. Can you believe it? It's pretty exciting. (I'm not sure why I'm excited about being halfway to 50. I just am. I'm odd.)
Anyhoo… my husband is coming home from Idaho so we can celebrate. I'm thrilled. I'm taking off a half day… and it's supposed to be 80 degrees outside.
Plus – When I got home from work on Wednesday, I was surprised to find a package on my porch. When I opened it, this little lovely was inside.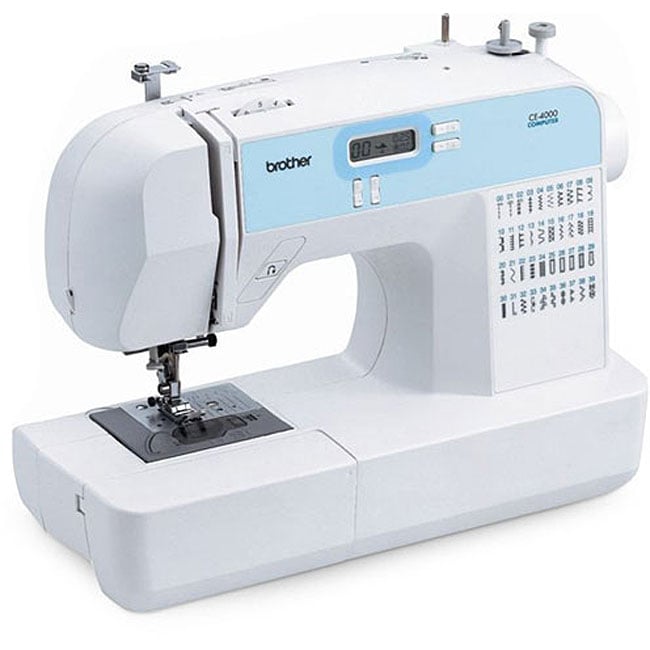 It's a Brother CE-4000. My hubby sent it to me for my birthday. I'm in love (with my husband AND the machine.)
It's so much more than I expected. It seems to have lots of fancy things, and capabilities for quilting and even button sewing and zipper insert capabilities. I'm not the most experienced sewer, but I wanted to learn more and do more so this is beyond amazing. He did such a good job. He didn't even have me pick it out.
There are lots of ideas for projects rolling through my head.
Then, my little sis from my sorority days took me out to supper last night. And gave me this classy little lady.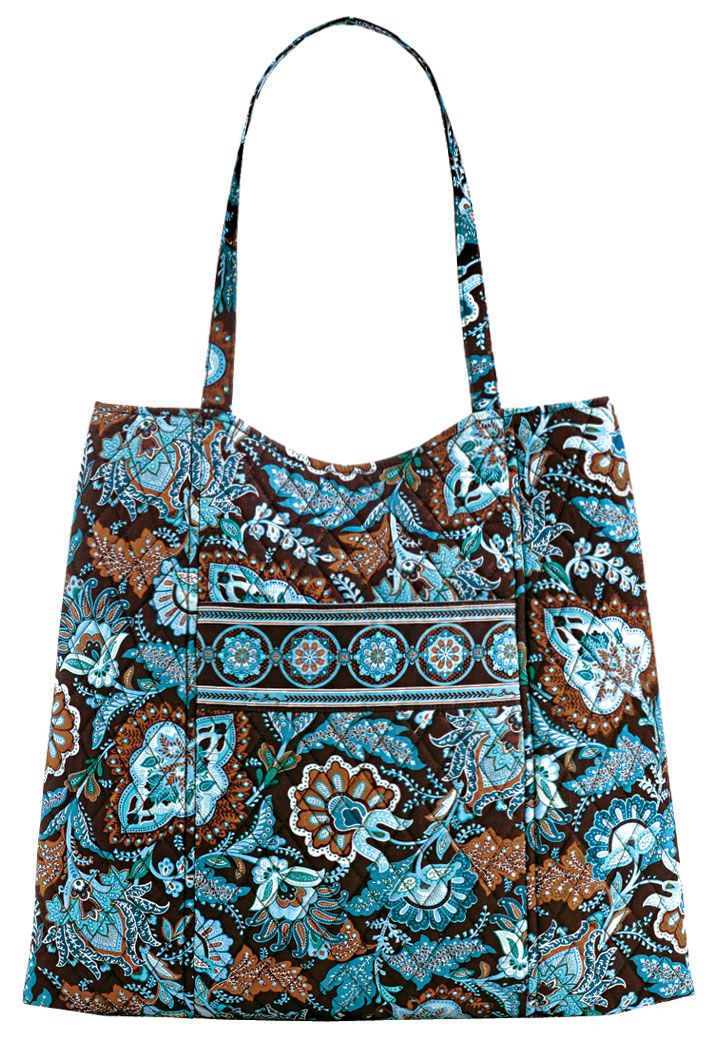 (Photo from Vera Bradley)
The Java Blue curvy tote. It's a-freakin-dorable. I screamed. A lot. I've wanted a Vera Bradley bag, but never had one. Em knew that.
I'm a
lucky
,
spoiled
,
happy
girl.
I don't know how it can get any better, and it's not even my actual birthday yet. I prefer to celebrate my birthday beginning on April 1.
Did you like this post?
We'd love to send you more inspiration and encouragement for your home. When you sign up below, we'll send you our free guide to save thousands on your next home project. Because your home shouldn't own you.