A few pretties that make me smile. I hope you have a lovely, smiley Thursday!
Love the blue on the walls, the pillows, and of course, the wainscoting. (Sigh)
Loving that garden stool and the tailored look of the bedding. Oh, and I think I need to pick up a cable knit pillow.
Love the painted floors. Oh, how I'd love a lovely little sunroom.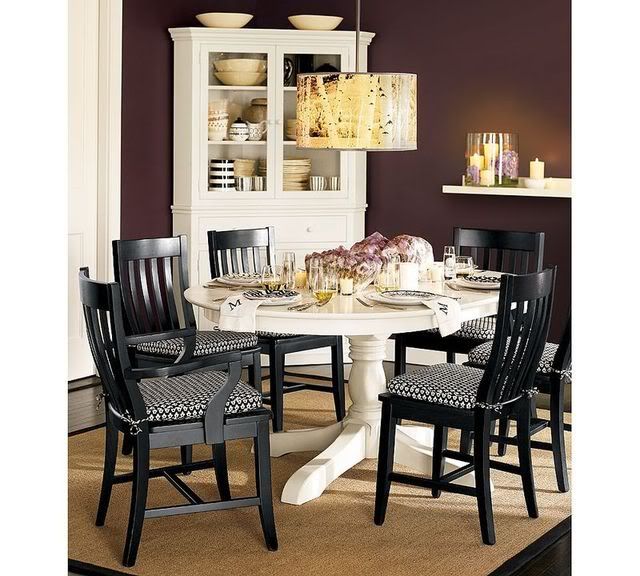 This makes me consider chair pads. They are adorable. Lovin' the mix of white and black. 
Definitely urging me to paint our corner hutch white.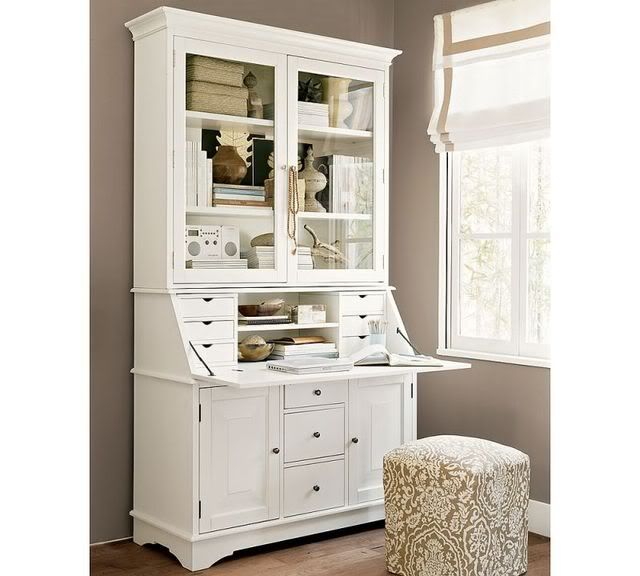 Totally crushing on this white secretary.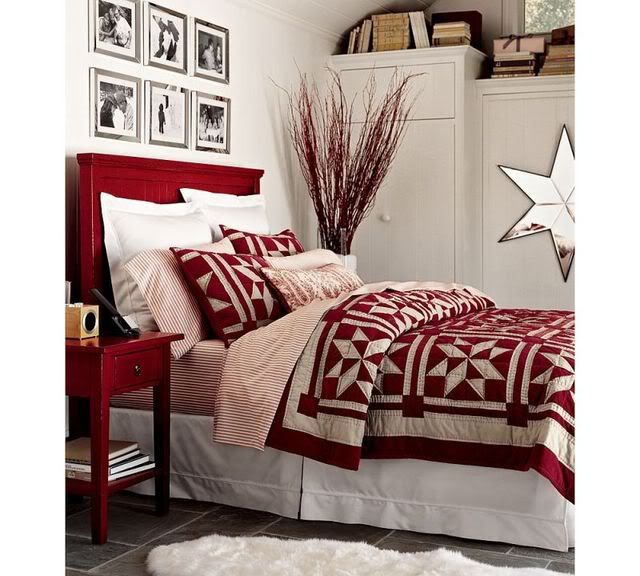 How do people make bookshelf decor look so understated and yet, so awesome?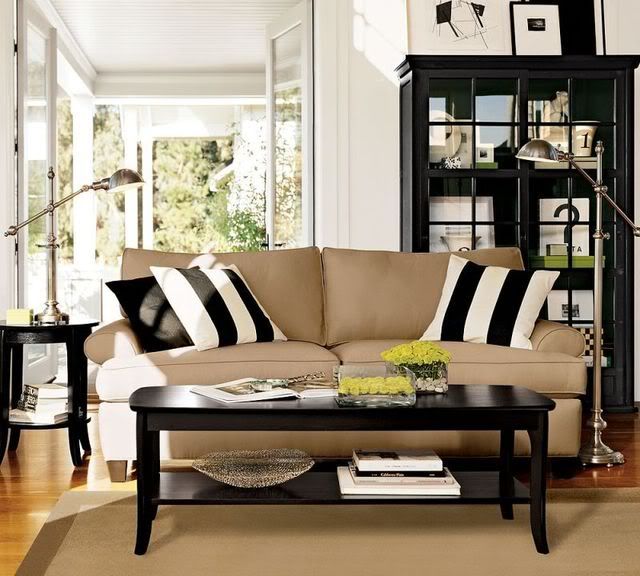 I adore the bookcase. Can we just transplant this room into our living room? Okay, thanks.
(Inspiration for Decoration)
Did you like this post?
We'd love to send you more inspiration and encouragement for your home. When you sign up below, we'll send you our free guide to save thousands on your next home project. Because your home shouldn't own you.